Hotel Seeblick in Gronau: holidays in nature
Whether for breakfast at our restaurant with a lake view, for a getaway surrounded by nature, or for a special occasion – it is always a pleasure to welcome you to our Hotel Seeblick in Gronau. Take a look around, discover the many ways to enjoy the Dreiländersee lake, and visit us. We can't wait to show you around in person.
regions to fall in love with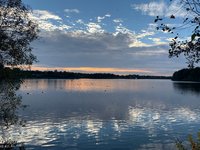 sunny seats on the terrace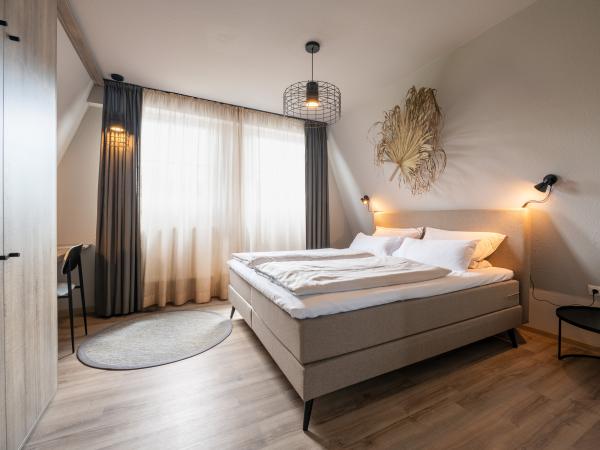 from
€180.00
per night for 2 persons
from
€140.00
per night for 2 persons
from
€130.00
per night for 2 persons
from
€90.00
per night for 2 persons
A culinary delight for every occasion
From breakfast to dinner, everything we serve is freshly prepared with regional products and a lot of passion. We love to celebrate special occasions, which is why we are always happy to welcome guests to our hotel and restaurant for birthdays, anniversaries, and family parties. Enjoy the food, get lost in the panorama, and let our team spoil you!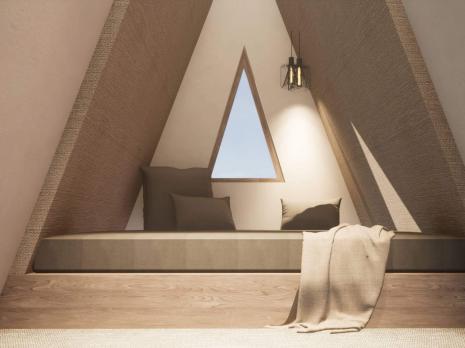 Hike, swim, and discover cities
Explore three regions by bike in one day, stand on a wind surfboard for the first time and feel the breeze in your hair, visit castles, and go for a stroll in the city. Around the Dreiländersee lake and in Münsterland, there is plenty to keep you entertained. Check it out for yourself!
News from the Dreiländersee lake